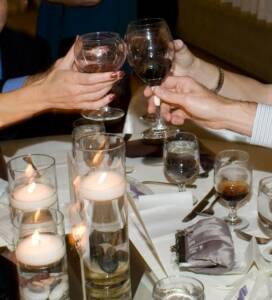 2022: The year of opportunity.
By: Julie Shipman, Career Coach
Have a question or comment? Connect with me at Julie.shipman@jwsgroupllc.com
I love the start of a new calendar year. I love planning out the year and all the possibility that's in front of me. I take the time to plan my business connections, the classes I teach, my revenue goals, what I want to accomplish professionally and personally and all our family vacations.
This year I am trying a new approach to goal setting. I want to be more consistent in 2022. One of the ways I plan to achieve that is by making 5 goals for myself each Monday morning. Goals that must be completed by the end of the work week, no exceptions and no excuses. After excluding holiday and family time, that is 49 weeks of 5 goals each week. Remember these are the no excuses, must accomplish goals. At the end of the year I will complete 249 of them. That's pretty gratifying.
So who wants to do it with me? Who wants to make 2022 their year of opportunity?
Now I know there are a lot naysayers and doomsday memes about 2022 and the way it sounds when spoken…. 2020 two. To that I say – choose your own destiny. Choose how you show up. Be unapologetically clear about that and start by making your goals.
Here's a short list of the things that have me excited:
My 5 goals a week plan. I'm ridiculously excited about that.
I'm expanding my business to provide service offerings for organizations. It's called Talent Advisory. You will learn more about it in February when it officially launches.
Returning to in-person social gatherings. Do you remember what it feels like to make a toast across the table with friends? Yep, I barely remember it either and that is why I plan to do it again and again in 2022.
In office collaboration and the freedom that comes from conversations that have nothing to do with a pandemic. I am delighted that hybrid work models are the norm and not the exception.
Guiding my clients to their own opportunities for growth. Writing resumes, interview prep, business networks, I have the best job in the world!! I get to use my God given talents to make a direct impact on peoples' lives and the lives of their families. It is an absolute privilege and an honor.
On a personal note, my daughter starts middle school in the fall. I'm optimistic about her future, how the successes she's having this final year of elementary school are reinforcing her confidence and laying the foundation for the person she is becoming. It has been a joy to watch. I know that being comfortable in your own skin isn't exactly a metaphor for middle school, however learning who you are, overcoming challenges, deepening friendships, focusing on personal interests; I'm seeing the momentum of it and it's pretty cool.
Getting through the final "firsts" since my dad passed away. Those firsts have been hard. He was a big personality. He showed up in all kinds of meaningful ways for me, including as an entrepreneur and as a unapologetically, irreverent role model. We are all feeling his absence – my mom most acutely. I will be glad to go through the last "first" in June.
How about you? Will you join me in listing the reasons that 2022 will be a year of opportunity in your life?